In 2021 we aim to launch over 12 projects in the global south with our international partners, directly involving over 10 UN Sustainable Development Goals (SDGs) in the process.
Globally, seawater is on the rise, drought is crippling food production, and our coastal ecosystems are under threat from human activities. We believe that ecosystems-based solutions can help tackle these problems in holistic ways while, as a social/environmental impact enterprise, we understand that solutions in international development must combine social, economic, and environmental benefits in order to succeed.
That is why each of our projects focus on the social and economic welfare of the communities that are directly impacted by these climate or environmental threats.
We believe that every member of society is a steward of the environment and has a role to play in championing ecosystem restoration.
This belief also creates an opportunity for individuals and communities to benefit through these projects, either from skills training and education, jobs, economic activity, and many other SDGs targets.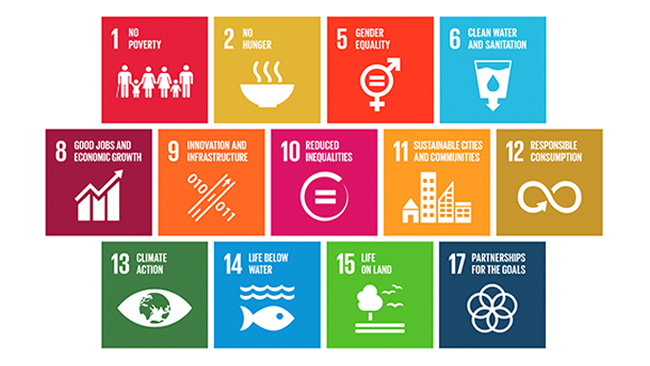 Food Security
Food security is a growing global problem, and with an expected 9 billion mouths to feed by 2050 the situation is going to get worse. The United Nations has set ending hunger, achieving food security and improved nutrition, and promoting sustainable agriculture as the second of its 17 Sustainable Development Goals for the year 2030.
Seawater Farming is one way of providing rural, coastal communities, who are often disadvantaged and vulnerable to other climate change related challenges, with a highly nutritious and valuable crop that can be grown without freshwater (another increasingly scarce resource) or connecting to power grids.
Are you interested in collaborating with us to explore how saline agriculture could support food security challenges, or have potential sites suitable for transforming to seawater farms?