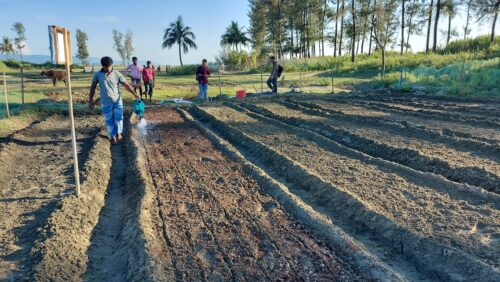 While COP26 was in full swing in Glasgow and winter set in, Seawater Solutions have also been active in Teknaf, Bangladesh – a region heavily impacted by the Rohingya refugee crisis. In 2017 around one million refugees from the Rohingya minority in Myanmar flooded into Teknaf, resulting in a humanitarian crisis. Although the refugees are the main victims, immense pressure was also placed on the land and communities there before the crisis.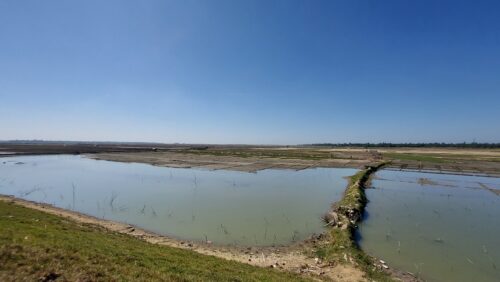 Crop production in the region is also affected by saline water intrusion, which is why our partners ICCO Corporation and World Food Program have already been working on the development of saline agriculture among local farmers. Over the past year more than 500 farmers have been benefiting from the distribution of salt tolerant vegetable seeds and training offered by the ICCO & WFP collaboration. Of these five hundred farmers, twenty of those in the most saline lands are working with Seawater Solutions to cultivate the first halophyte crops in Bangladesh.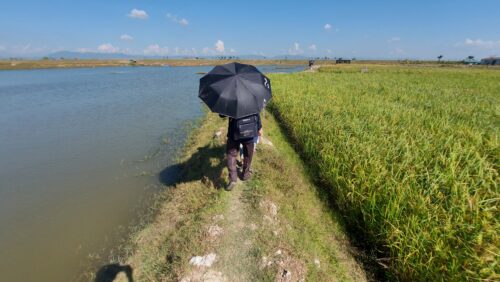 Our plots so far are small as we are getting farmers accustomed to the new techniques required for Salicornia and other saline species. Many have been encouraged by the germination rates so far and want to expand their sites.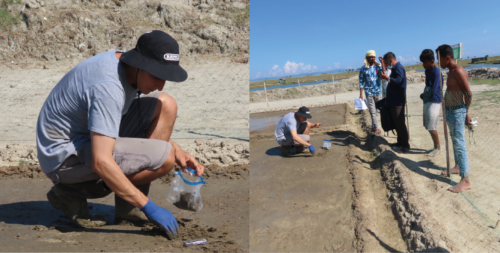 By starting with a small core group of farmers, we hope to equip them with the tools and skills needed for a halophyte agriculture, enabling them to grow crops in land they've never been able to cultivate before.