By Joella Korczak, Seawater Solutions Chief Strategy Officer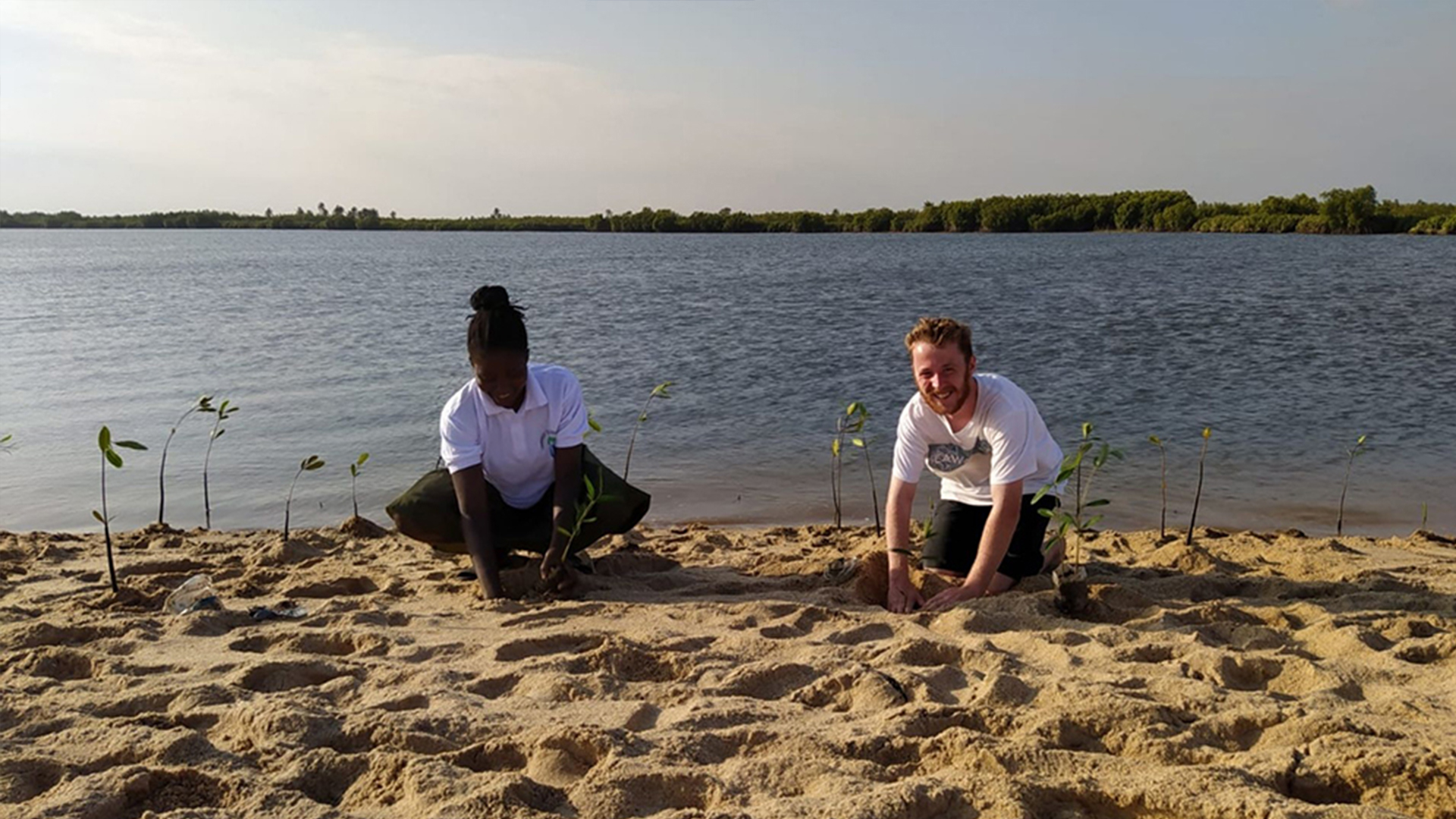 For the last two weeks most of our team were together, in Ghana, during which time we started some exciting new phases of our project. Again, we had the pleasure of receiving a visit, and support, from Regenerative Resources CEO, Neal Spackman.
It's been 2 months since I first left Ghana. Though it doesn't seem long, the local lessons are that, in a climate context, it can be.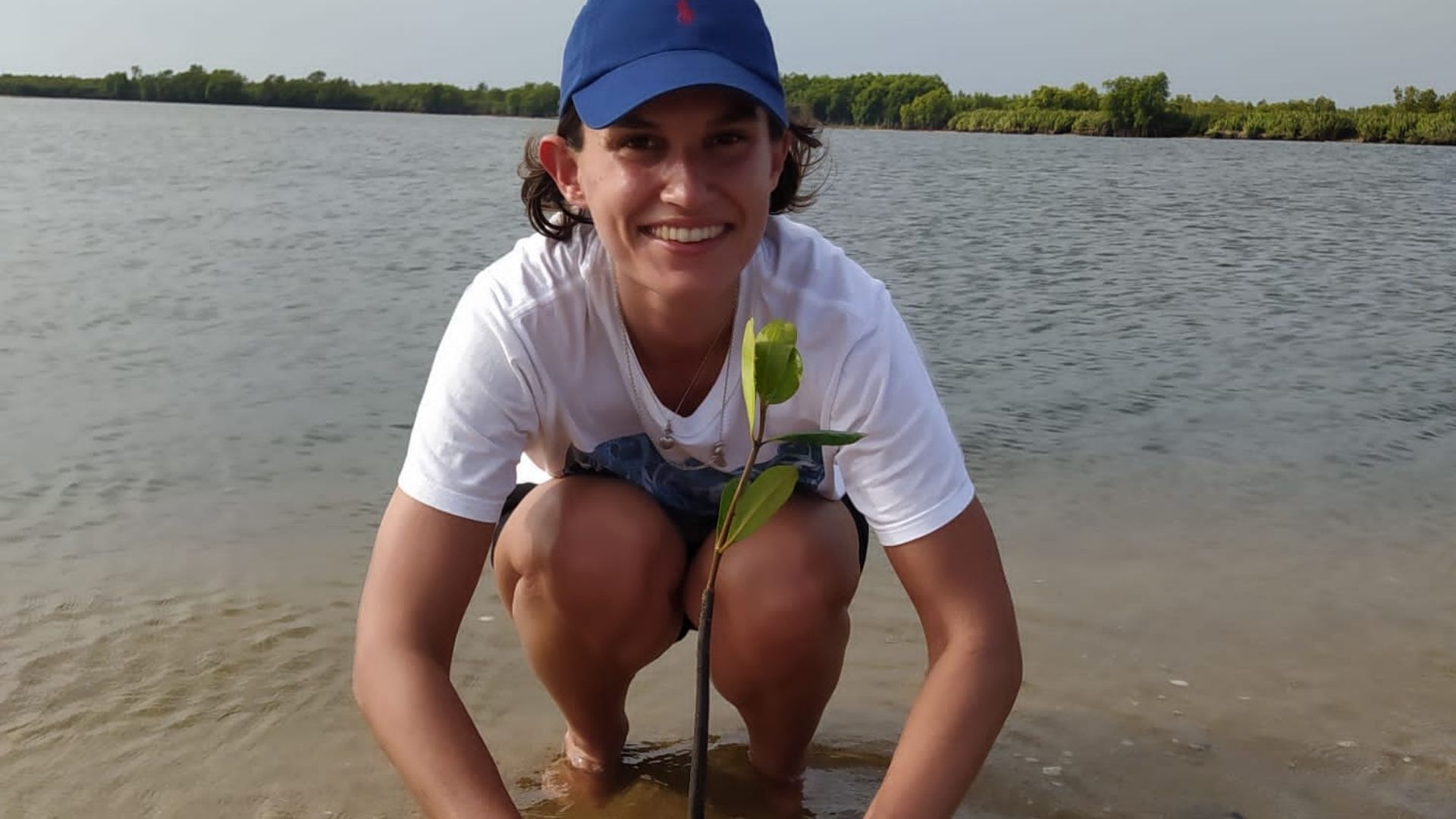 As we highlighted in our blog before, coastal erosion is a major problem for Ghana's coastal communities. In the past month, a new estuary and beach have formed following the breach of a vital beach strip. The event had some interesting details that in many ways confirms our approach in Ghana. The only surviving patch of land in this area of heightened erosion is populated by a forest of mangrove trees; as we have said before, mangroves act as critical nature-based sea-defence barriers that mitigate erosion and sea-level rise.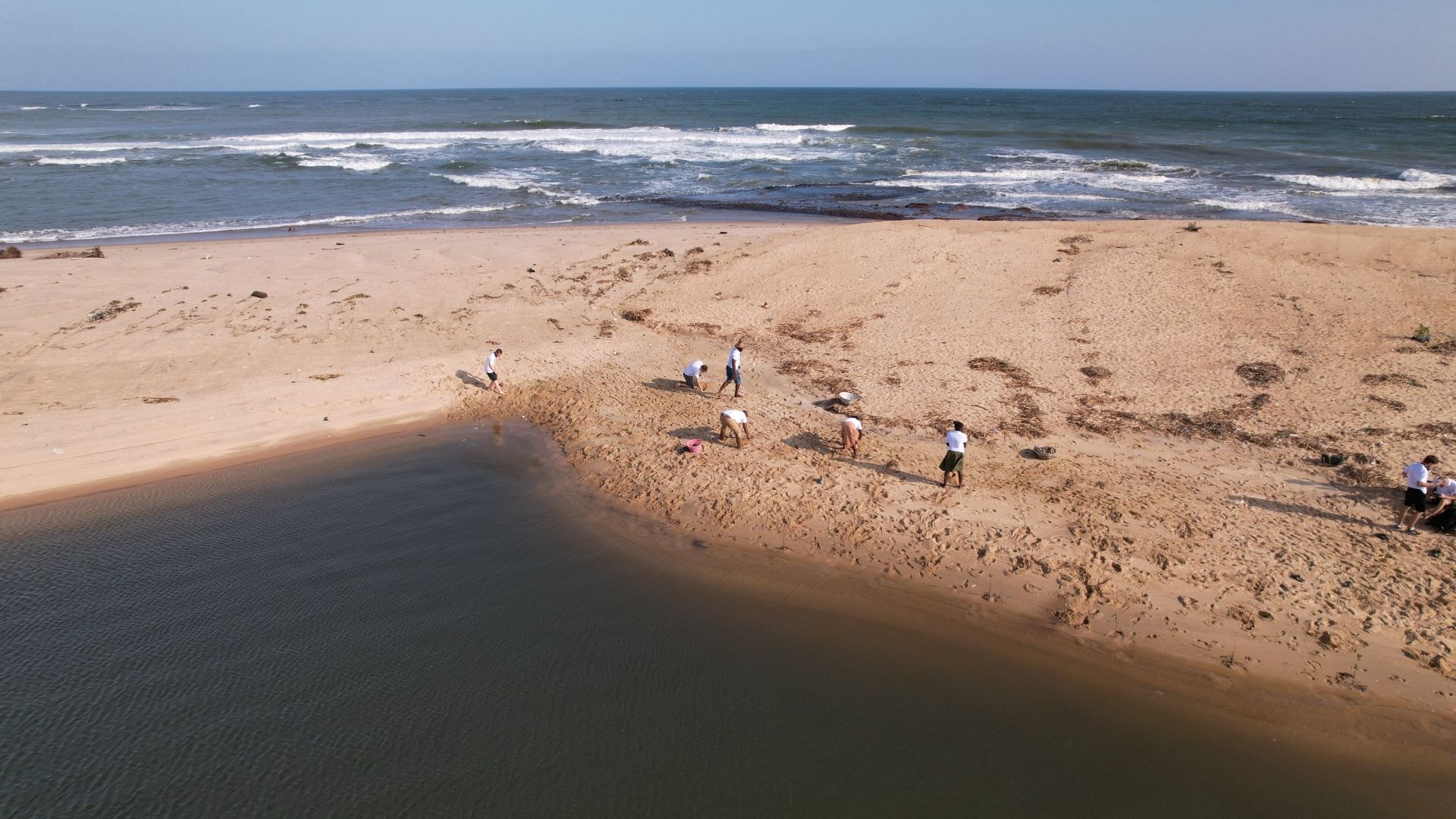 Inspired by this observation, we started planning a trial at this newly formed beach strip to measure the survival of a new mangrove plantation under such harsh conditions. We will be watching to see if they can help to build a buffer zone between the river and the sea. To this end, last Saturday, we packed our van with the team, who transported Rhizophora and a few Laguncularia racemosa, and – via Anyanui port – arrived by boat at the new estuary.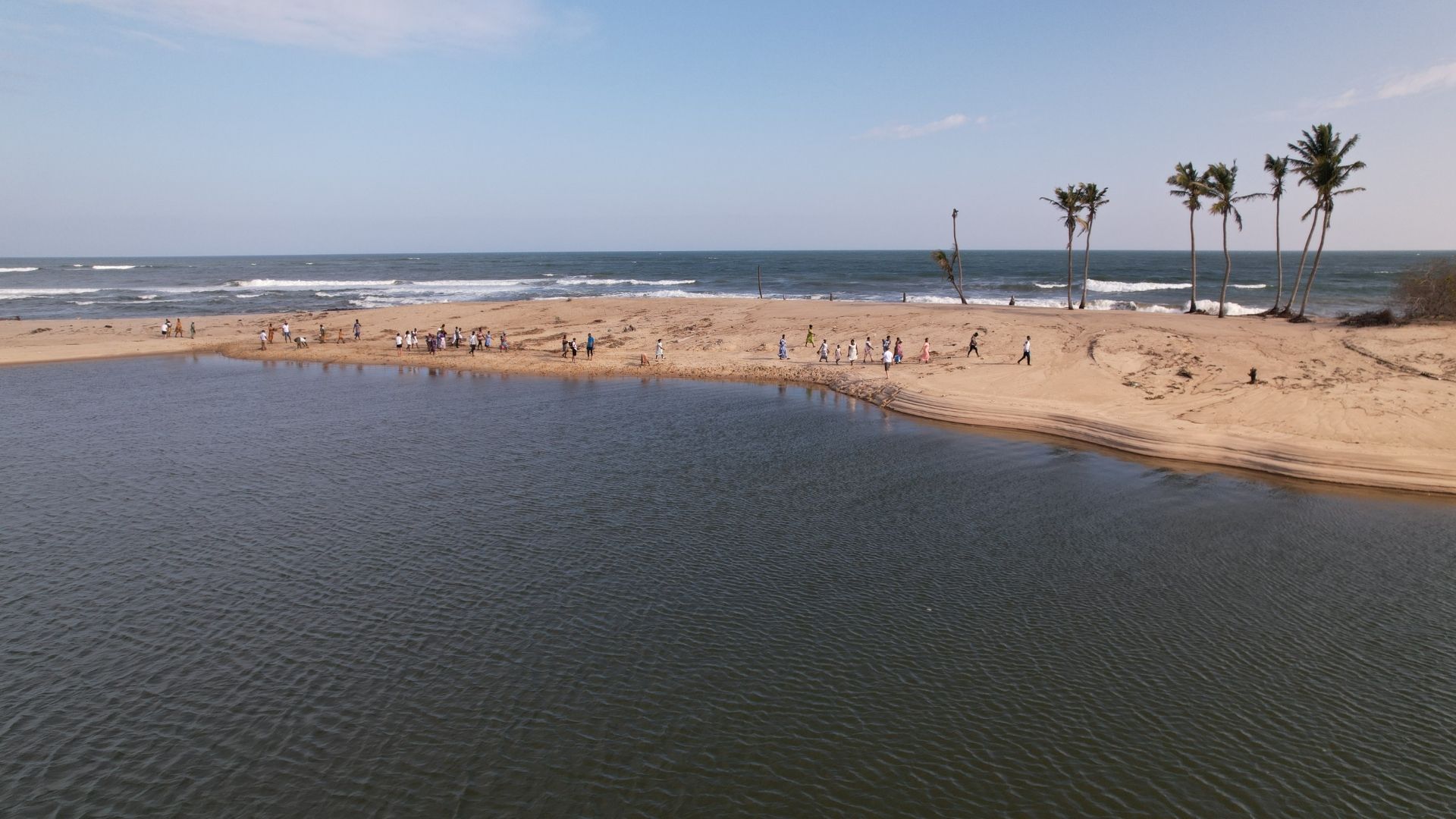 600 mangroves have now been planted in this area, and we will be observing their survival rate in the next weeks, as well as the pace of erosion at this beach strip. Our goal is to engage communities in this area to reforest mangroves, with the ultimate objective of forming a mangrove buffer zone here.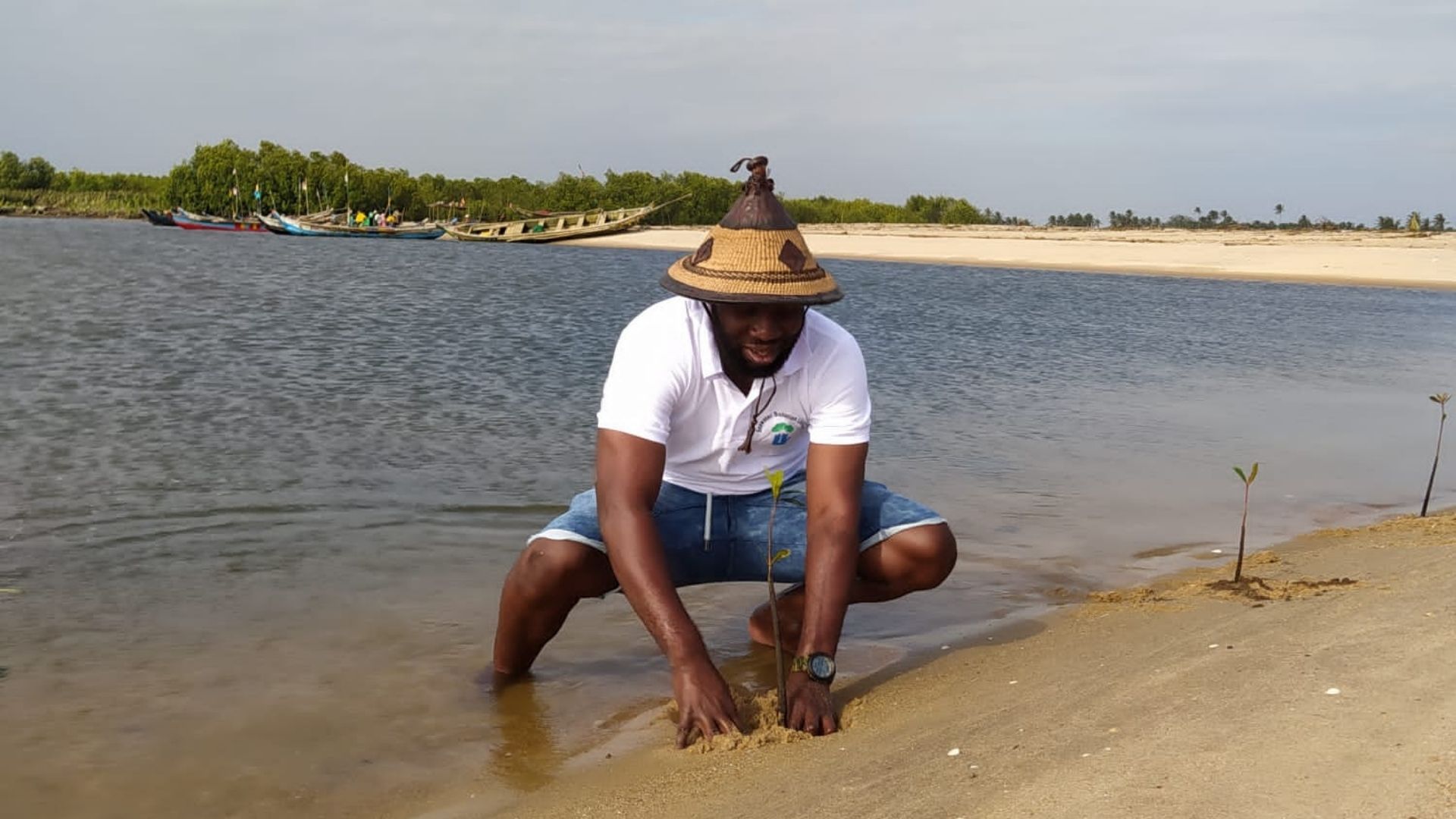 Stay tuned, for our next planting efforts coming soon! We are currently planning a mass planting day, using seedlings from the Forestry Commission and our nursery, and will update you on that as it happens.