By Yanik Nyberg, Seawater Solutions Founder & Director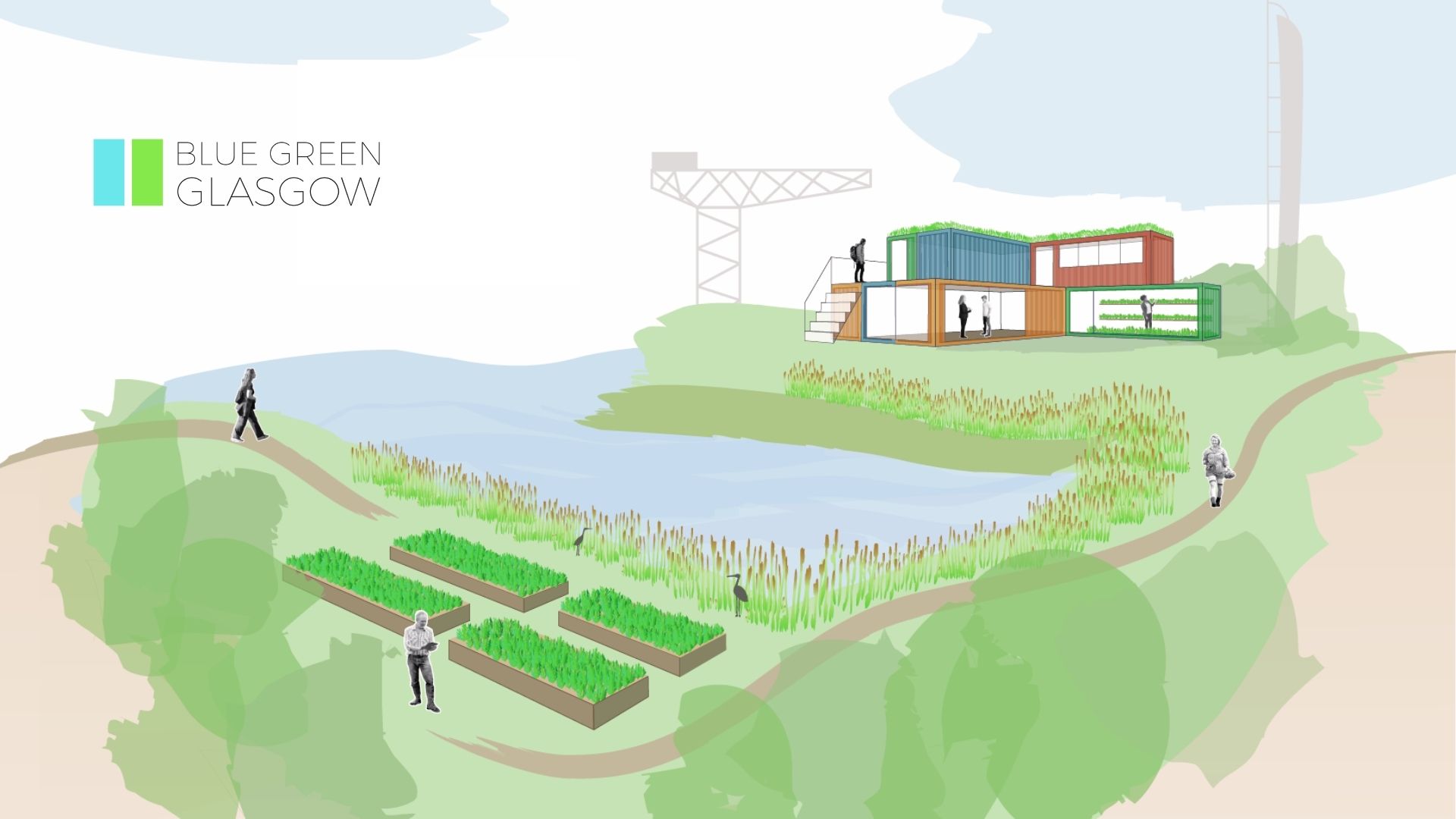 We are very excited to present Blue Green Glasgow and the Glasgow Wetlands Project!
Blue Green Glasgow is a community interest company restoring post-industrial land in Glasgow by building wetlands, or blue-green, ecosystems for climate adaptation, engaging communities, and the creation of sustainable jobs.
Ahead of COP26 , Blue Green Glasgow is building the Govan Wetlands Project at the historic Shipyards where wetland ecosystems will support urban biodiversity and store carbon, along with decontaminate soil in a nature-based way.
Visit www.bluegreenglasgow.org and follow them to find out more about the project and keep up to date with the latest news!
Facebook: @bluegreenglasgow
Instagram: @bluegreen_glasgow
Twitter: @Glasgow_BG
Partnering with: Plantimate / University of Strathclyde / University of Edinburgh / GE current / Positive BioCarbon