By Yanik Nyberg, Seawater Solutions Founder & Director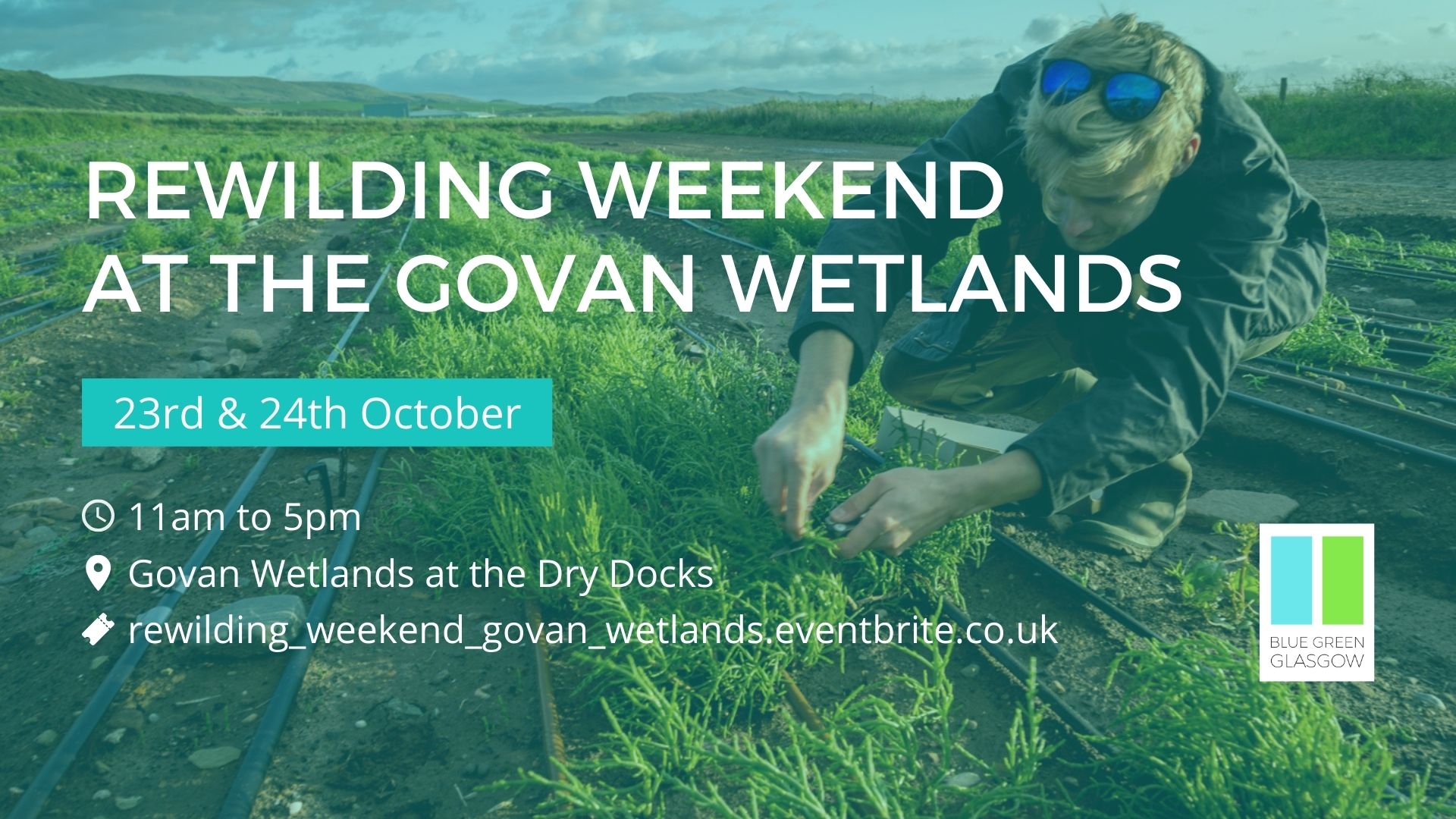 On the 23rd and 24th of this month Blue Green Glasgow will be having a rewilding weekend and everyone is invited along to help plant half a million wetland plants!
It's also a great opportunity to learn more about the project and have a tour around the site!
It's from 11am both days and is supported by Colonel Mustard and the Dijon 5, so if we are lucky this amazing band will give us a tune while we plant!
NOTE: If you have your own gardening gloves, please bring them with you!
Get your free tickets here: https://www.eventbrite.co.uk/e/rewilding-weekend-at-the-govan-wetlands-tickets-191097637177
Visit www.bluegreenglasgow.org and follow them to find out more about the project and keep up to date with the latest news!
Facebook: @bluegreenglasgow
Instagram: @bluegreen_glasgow
Twitter: @Glasgow_BG
Partnering with: Plantimate / University of Strathclyde / University of Edinburgh / GE current / Positive BioCarbon