By Yanik Nyberg, Seawater Solutions Founder & Director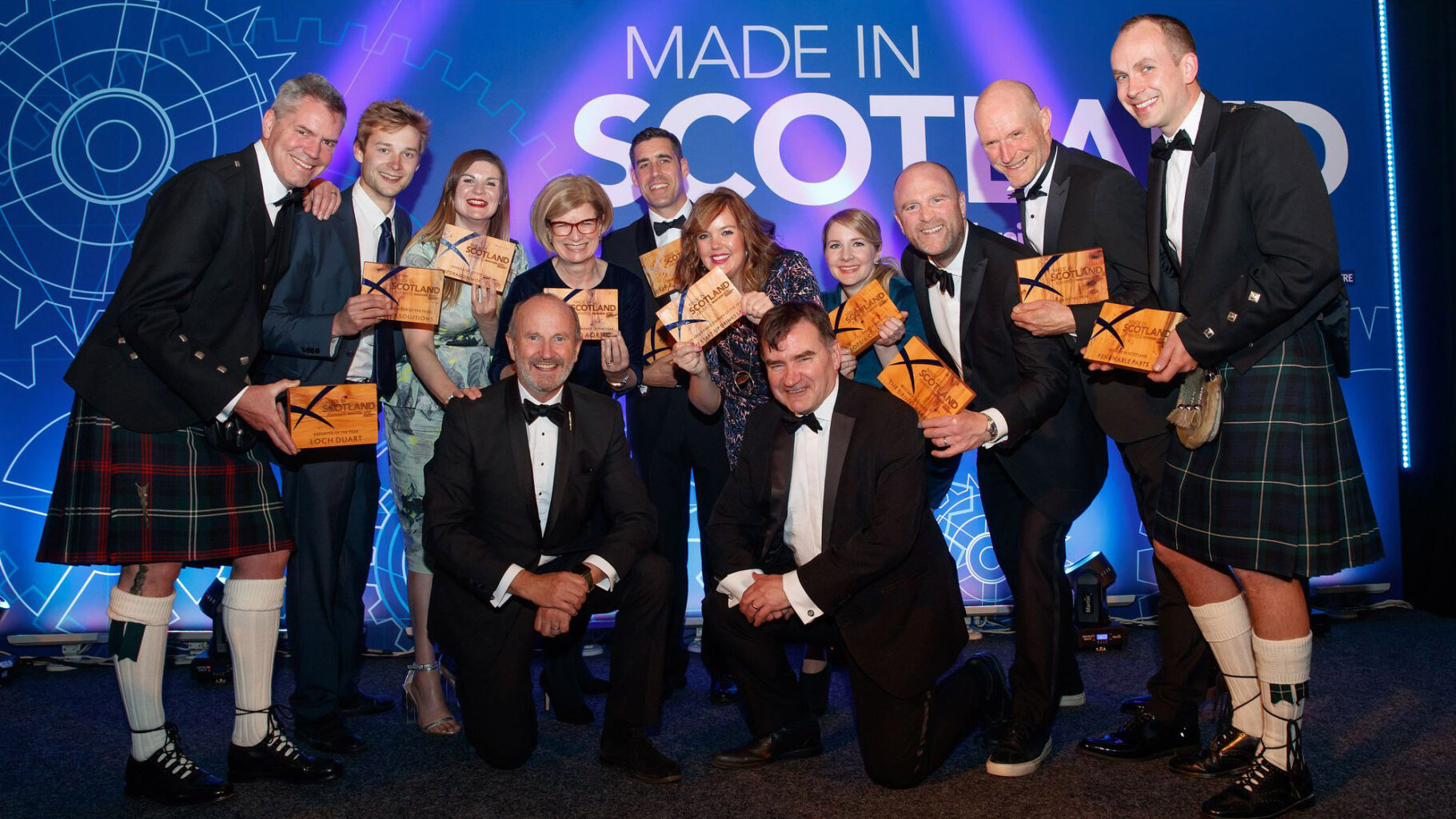 I started Seawater Solutions two years ago following stark warnings from the UN that we had 12 years to save the planet. We now have just a decade – will the 2020s be the decade we turned the tide, or continued to surf along into environmental catastrophe?
The end of 2019 came with dire warnings about ocean temperatures rising, a 6th mass extinction, catastrophic (and seasonally uncharacteristic) wildfires in Australia, UK farmers losing land to coastal erosion, and the warmest December ever recorded in the Scottish Highlands… the list goes on. 2020 looks to be a pivotal year in the fight to save our planet. With COP26 in Glasgow this year, why not start the change now and show the world how Scotland intends to deal with the challenges we all face?
For our part, we're starting the new year as we ended the last, with recognition of the important work we're doing – we've become members of the World Alliance for Efficient Solutions, the World Economic Forum are posting videos about our work, and what an honour to be recognised by the Scottish Review Vision 20/20: Young Scots of the Year Award. And at an awards event at the Scottish Parliament MSP Roseanna Cunningham (Cabinet Secretary for Environment, Climate Change and Land Reform) told the room that we were a company "to watch" in 2020.
Which is all great, but recognition is not enough, and time is running out. Thankfully we are being approached by organisations around the world who want to work with us.
Time to act
Individuals, organisations, governments need to work together. At a recent event in the UK it was interesting to hear the EIT Climate KIC Programme (in which we are proud partners) speak about the need for large scale demonstratable sites for carbon sinks. Music to our ears! And the consensus from that event and others is clear – we've talked enough, the time is to act.
And we are doing so. We'll be doubling our existing site in Scotland, and are planning to bring more sites on-line soon. This will mean more crop to market, but also helping our farmer partners to diversify and improve the quality of their land.
We also have some tantalising R&D and international projects in the pipeline, which will not only transform our business (bringing growth, jobs, and most importantly support expansion of our positive environmental impact agenda), but has the potential to transform lives, livelihoods and prospects globally.
I've just returned from Bangladesh where we have opened four new sites, and soon I'll back off to Vietnam to set up the world's first demonstrable aquaculture farm – helping to give local shrimp farmers financial resilience through diversification (floating beds of samphire), and in the process cleaning the water that eventually makes it way out to the Mekong Delta (and the next shrimp farm downstream).
In the coming months we'll be concluding our LaunchPad Initiative project in collaboration with the Satellite Applications Catapult and the European Space Agency, using earth observation tools and IoT sensor data to promote climate resilience through innovative sustainable farming and restoring wetland environments.
We have some exciting (and in this context vital) plans for 2020, which will see our regenerative, sustainable, eco-restorative farming practices help communities and populations around the world face the stark environmental, economic and social challenges ahead.
Buy local, support global
And in the immediate, we have just launched our online waiting list and a Support our Vision crowdfunding scheme. Demand for our Scottish-grown, highly nutritious, eco-restorative samphire and aster is on the rise, and we're determined to meet that demand. Later we'll be launching an online order form, as well as increasing our presence at farmers' markets and events around the country. It will be a lot easier for you to get your hands on our delicious halophyte crops!
So, although this decade is our last chance to halt and start to reverse the damage done to our planet, I am optimistic. If we can grow these amazing crops, without using a drop of freshwater, while supporting local jobs, communities and environment, then why shouldn't I be?
We know that samphire or aster will not replace rice any time soon, but if we can transform (with seawater, remember!) the increasing expanses of degraded or redundant land around the world into rich meadows of green crop (while capturing carbon, restoring ecosystems, protecting coastlines and communities, and provide environmental cleaning services!), then I believe we have reason to be hopeful.
Find out more about our work and get involved. Collaborate, invest, buy local, join our team – whatever it is, we need your support as we start the most important decade the planet has ever known.