By Nicholas Shell, Seawater Solutions Global Project Manager (Asia)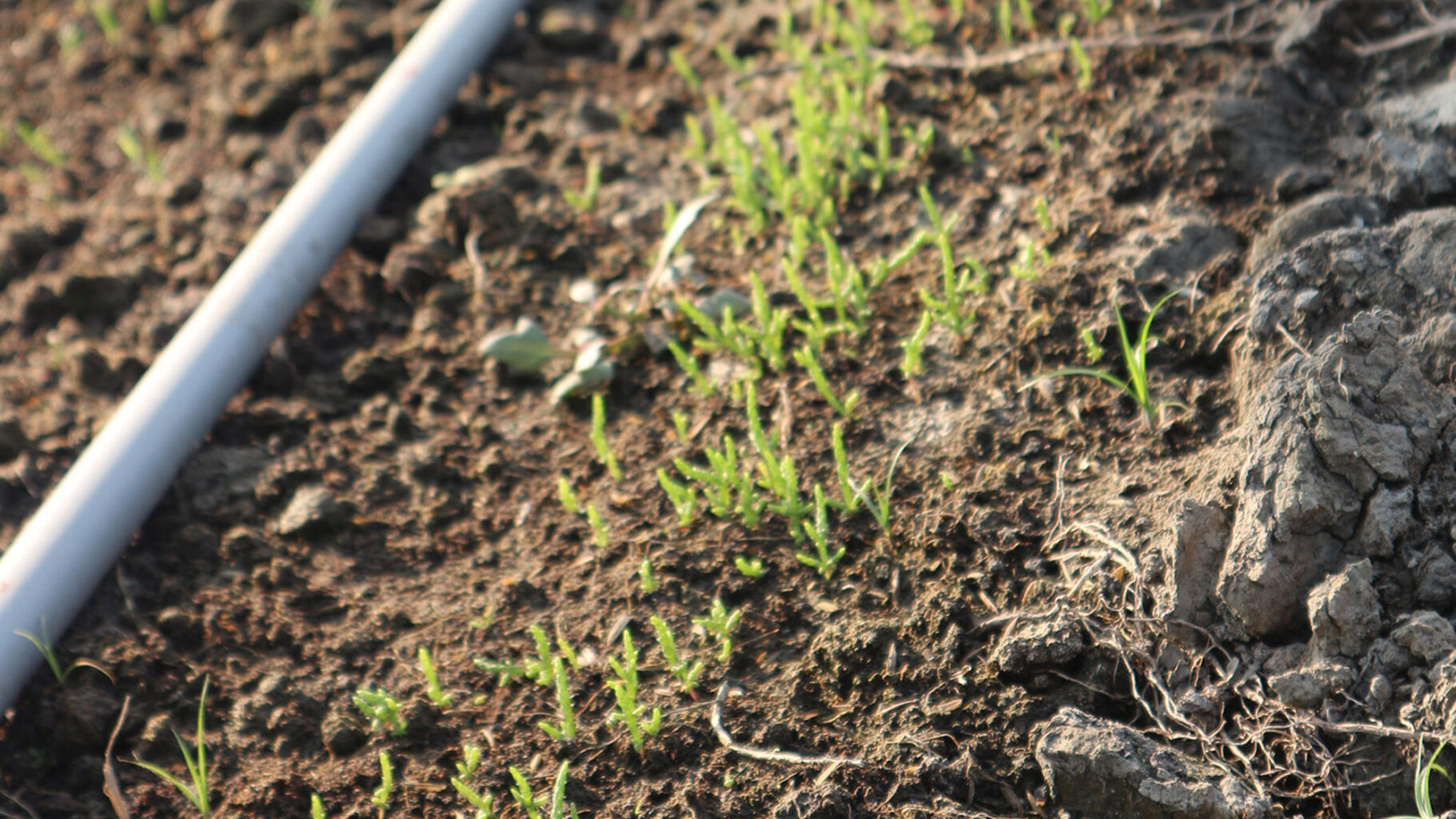 2020 was an arduous journey for all, and for Seawater Solutions Vietnam that was no exception.
In one year we operated a total of 6 different sites, completed 3 production cycles, and went through two separate lockdowns on our farms. While the journey has been turbulent, we made two important achievements. One is we are the first organisation to grow and test Salicornia at markets in Vietnam. Second, despite setbacks and crop failures, we've still managed to expand and now operate four separate sites across the Mekong Delta and Central Coast. As the year comes to a close, two important facts have become clear: First that Salicornia can grow in the Vietnamese climate when given the right conditions. Second there is strong demand for Salicornia among high-end restaurants within Vietnam.
Though starting operations in 2020 might seem to be a terrible misfortunate, we feel incredibly lucky to have worked with farmers who accepted and cared for us within their households during the crisis. We feel even more lucky to be in one of the few countries in the world which has managed to control the spread of the pandemic and allow all its occupants to live safely within its borders. It is thanks to the success of the government and hospitality of its people that we have managed to continue our work and be in a strong position for expansion in the coming year.
With 2021 on the horizon, we're continuing to operate four cultivation sites and are showing more and more people that Salicornia and other vegetables can grow using salt water. One of the most important steps we need to make next year will be to build upon the increasing number of halophyte species we are finding that are native in Vietnam. They are not only growing wild in coasts and salt marshes, but are being cultivated and sold by individuals in some of the unlikeliest of circumstances. It will be our job to bring these crops to farms and find commercial uses for these crops – turning them into a tool used to combat the damage climate change will inflict among rural communities.