By Yanik Nyberg, Seawater Solutions Founder & Director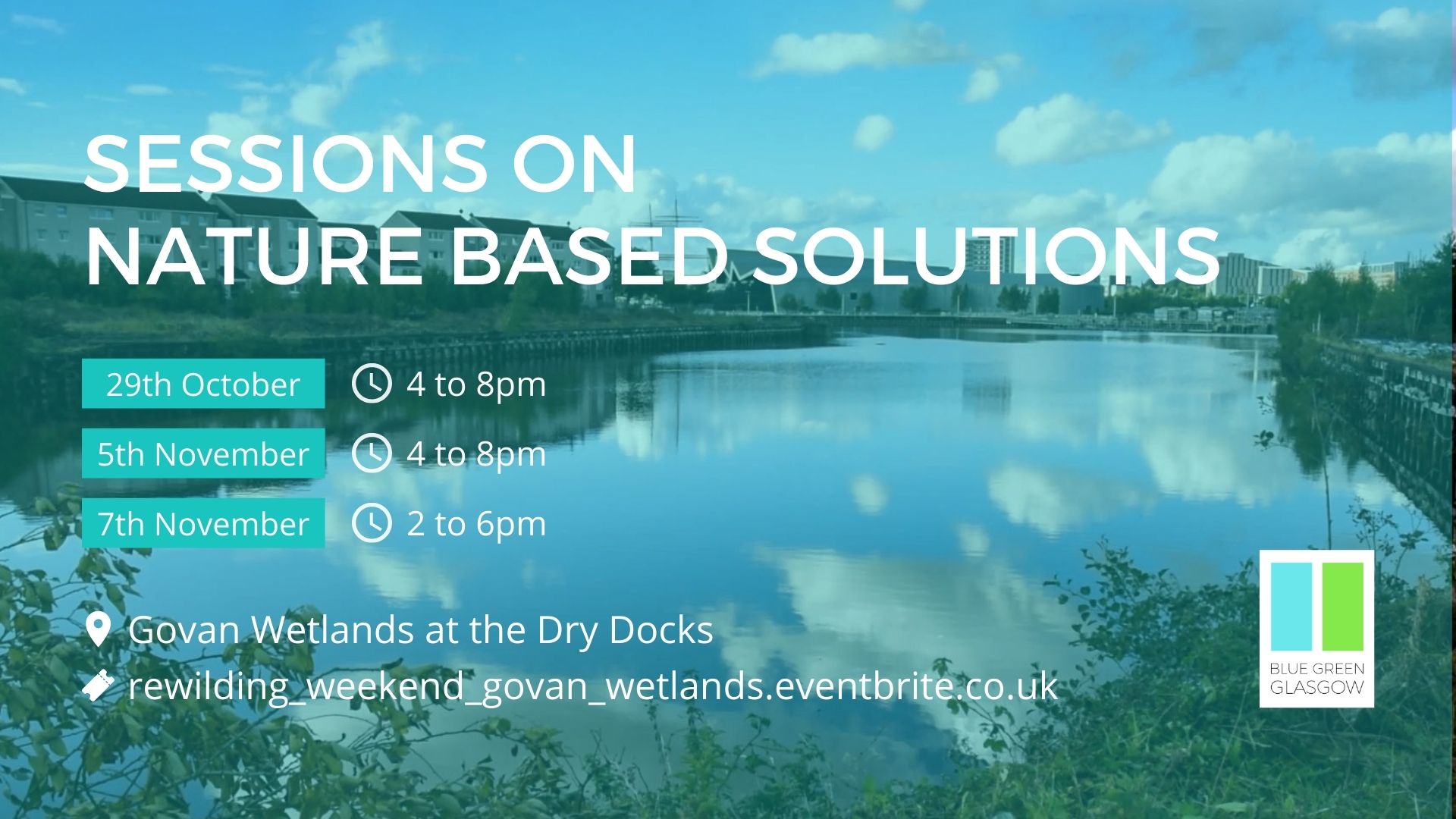 On the 29th of October and on the 5th and 7th of November, Blue Green Glasgow will be having a series of Sessions on Nature-based Solutions!
We invite delegates, policy shapers, and people from all over the world to come and experience climate adaptation first hand!
Multiple events will be held at the Govan Wetlands throughout the sessions which will include documentaries around the development of the project, fireside chats with senior academics from Scottish Universities, presentations by international delegates on nature-based solutions, live music, and networking opportunities.
It's supported by Colonel Mustard and the Dijon 5, so if we are lucky we'll get this amazing band to give us a tune!
Get your free tickets here: https://sessions_nature_based_solutions.eventbrite.co.uk
Visit www.bluegreenglasgow.org and follow them to find out more about the project and keep up to date with the latest news!
Facebook: @bluegreenglasgow
Instagram: @bluegreen_glasgow
Twitter: @Glasgow_BG
Partnering with: Plantimate / University of Strathclyde / University of Edinburgh / GE current / Positive BioCarbon