By Vy Nguyen, Seawater Solutions Quality Assurance Manager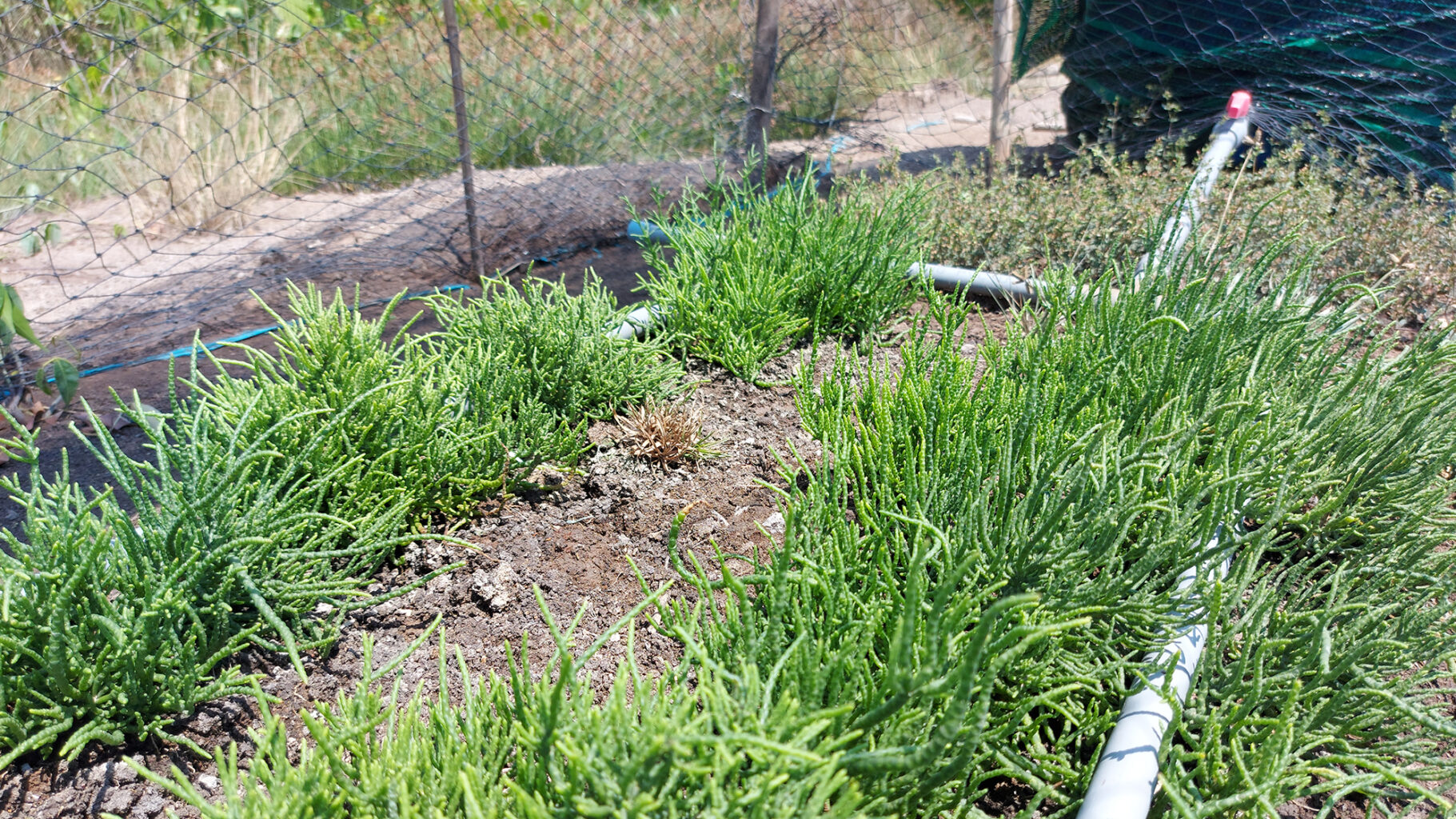 Five months ago, we cooperated with a shrimp and fish production farm located at Nha Be District, Vietnam. The farm owner has kindly lent us land on the bank of their shrimp ponds which is used for walking and storage of equipment. Besides that, they also allowed us to use the water from their wastewater treatment site to grow and irrigate our halophyte crops.
Our challenge was to construct a cultivation site on very low quality soil, where even grass could not grow, while also using organic nutrients in the waste remediation ponds to grow our crops.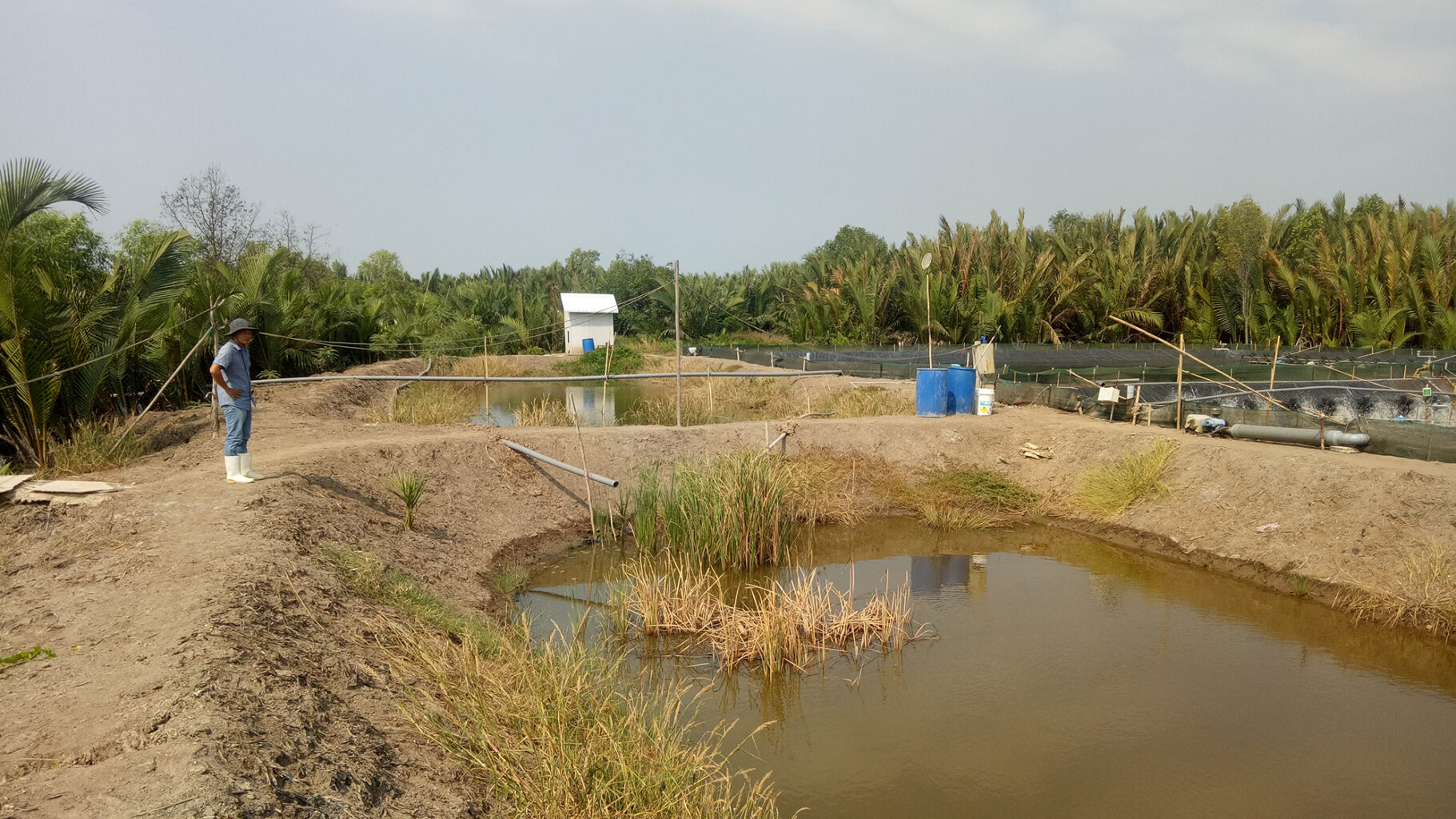 Surprisingly, the Salicornia crop grew very well, and was only irrigated with salt water from water treatment ponds without applying any manufactured fertilizers.
We hope that the result will demonstrate how re-use of waste from aquaculture ponds can make productive and valuable produce.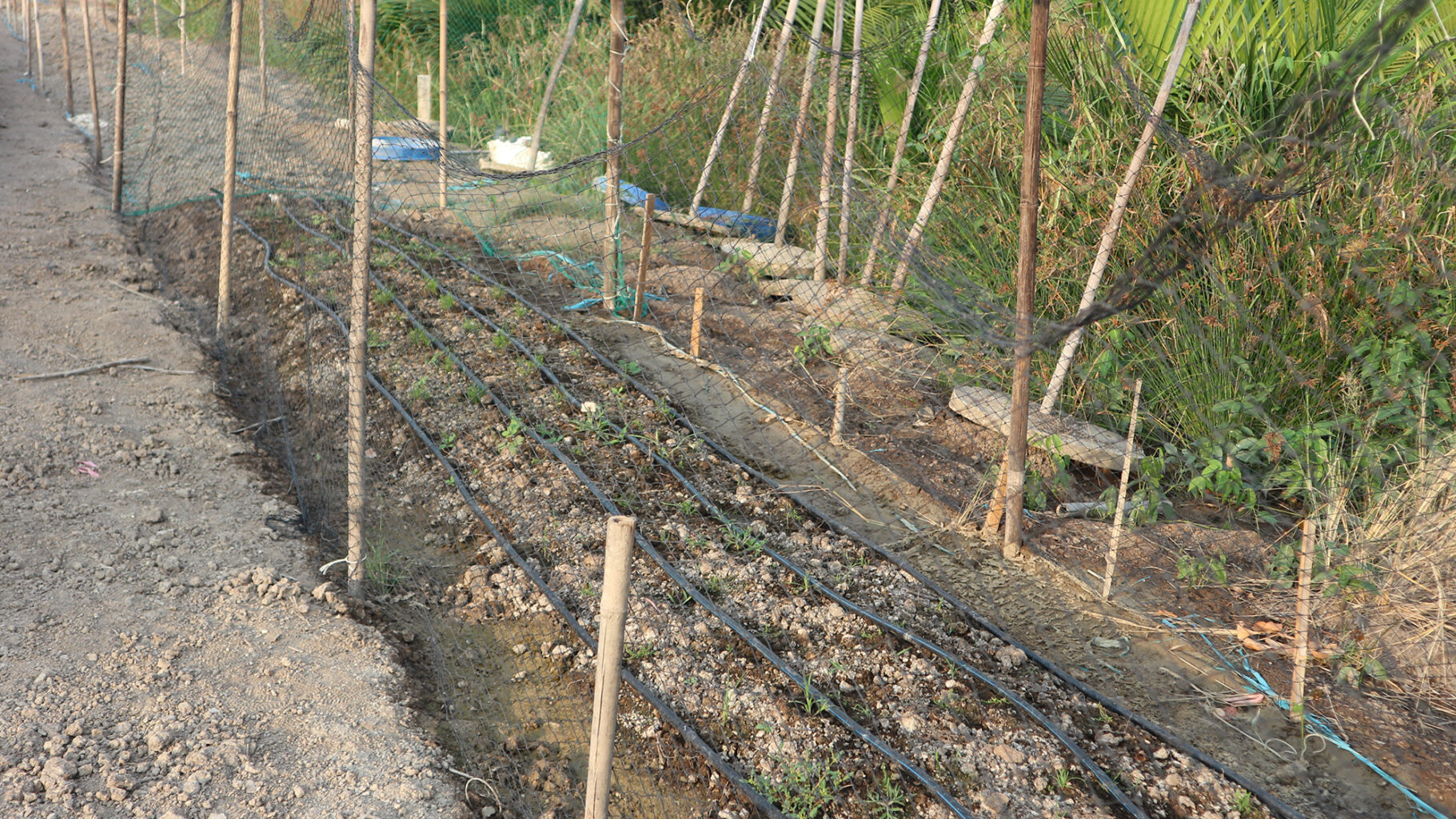 This will encourage farmers to develop and expand land used to treat wastes from aquaculture ponds and lead to a functioning agricultural model with no waste discharged.
With this system, the amount of waste water released to the environment from aquaculture ponds will be reduced significantly.