By Andrew Ormiston, MSc Sustainability and Environmental student at University of Strathclyde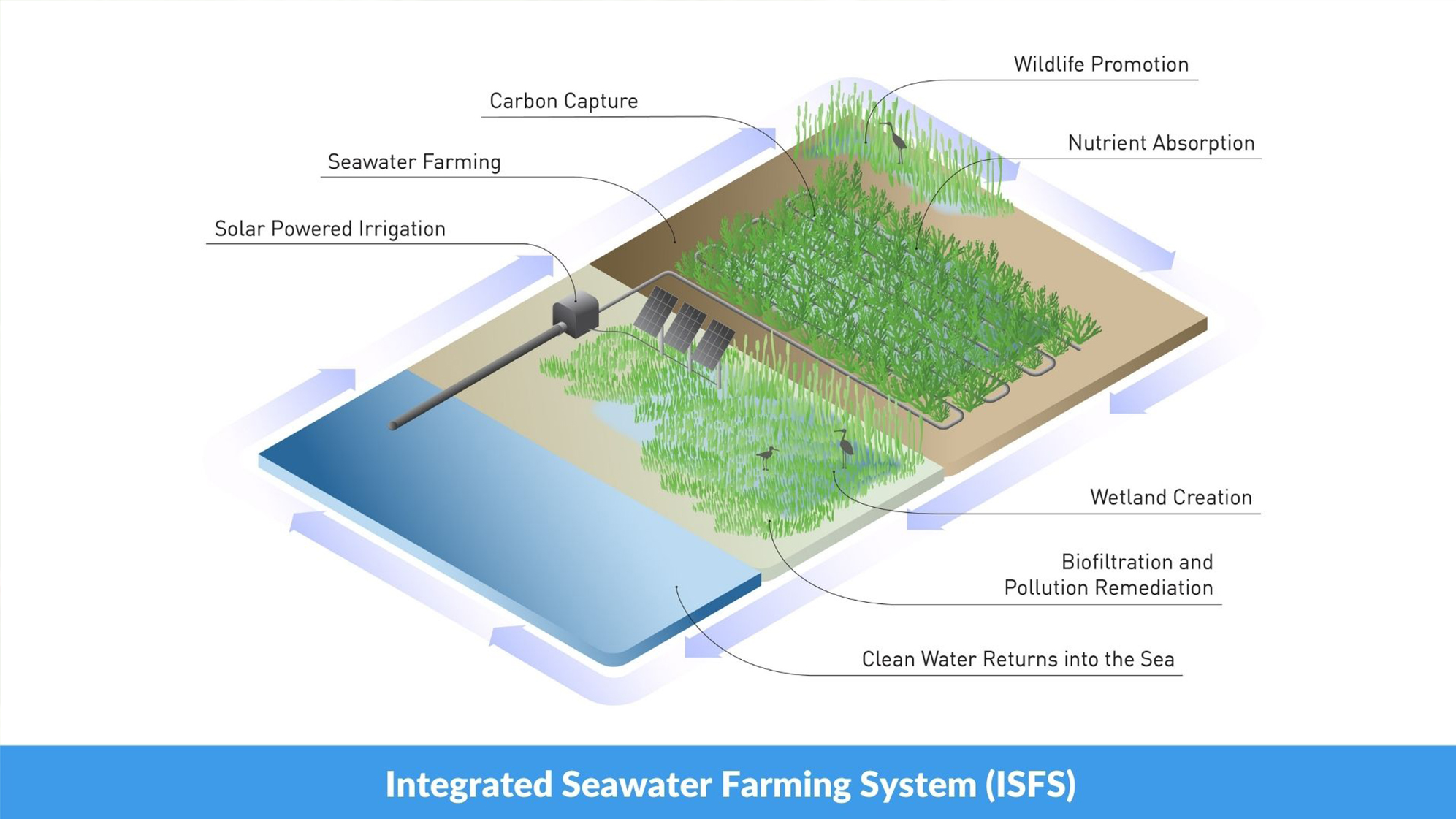 My name is Andrew Ormiston, and I'm a student at the University of Strathclyde studying the MSc Sustainability and Environmental Studies course. I'm particularly interested in the monitoring and modelling of the natural environment, and the development of nature-based solutions to combat the consequences of climate change.
As part of my degree programme, I was given the opportunity to work with Seawater Solutions through one of my modules called 'Independent Study in Collaboration with Industry', in helping to map Scotland's coastal ecosystems using remote sensing and Geographical Information Systems (GIS). This project was to assist with the site-selection process for the development and sustainability of coastal Integrated Seawater Farming Systems (ISFS), as part of the Coastal Wetland Restoration Project (CWRP).
I analysed three different sites across Scotland (Dunbar, Irvine and Kinlochbervie) using a remote sensing technique called LiDAR, which is a satellite data source that scans the physical terrain in high resolution of 30cm. From this, intricacies in the landscape could be picked out and their risks to ISFS builds can be assessed through the creation and interpretation of Digital Elevation Models (DEMs).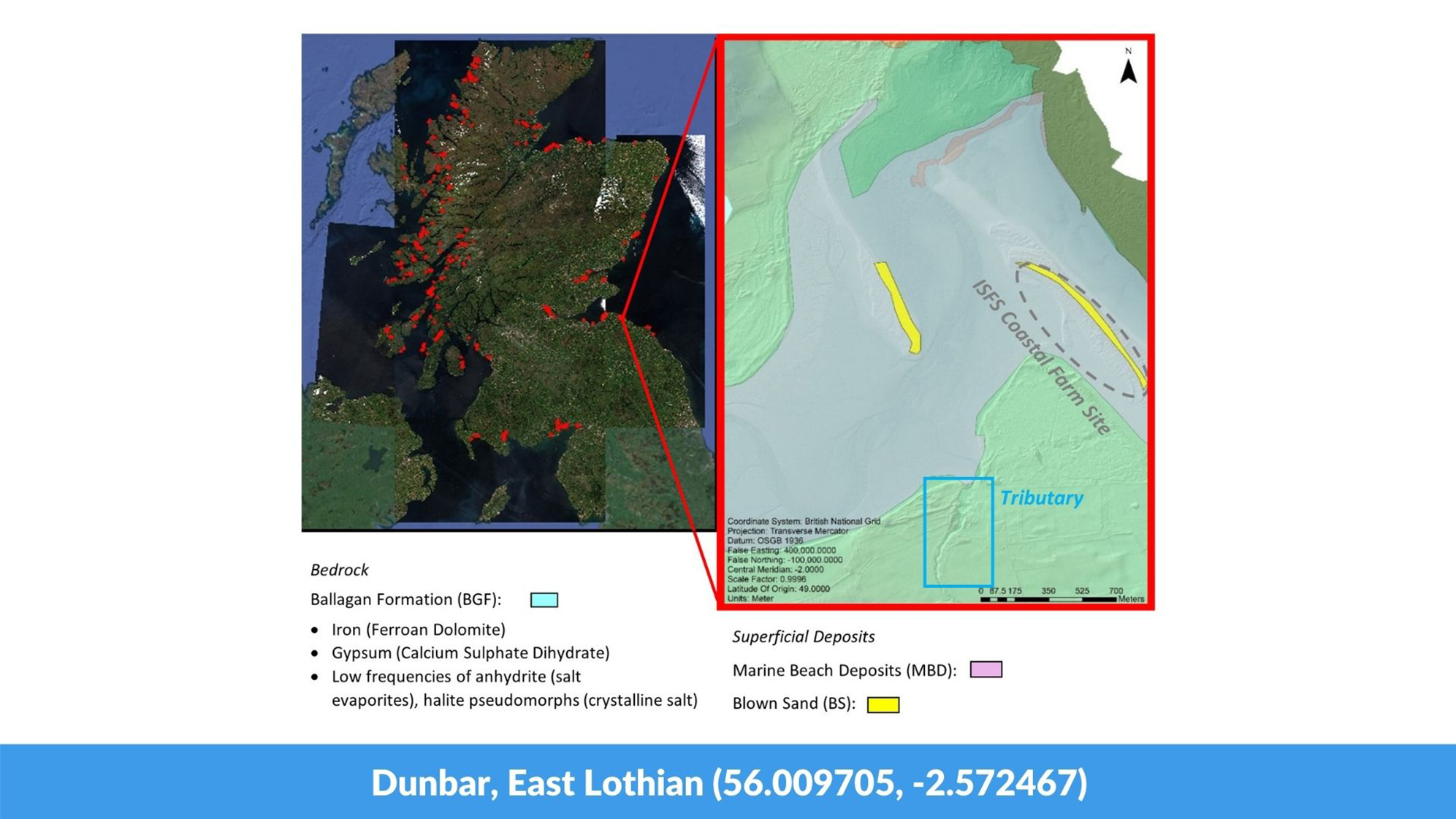 The analysis from the Dunbar site (pictured) highlighted a tributary feature well, and a more detailed picture of the extent of the dune features typical of estuarine environments. Given these feature's ability to distribute sediment across the site, these posed potential risks to ISFS builds, as saltmarsh health is heavily dependent on a delicate balance of sediment within the system.
The addition of BGS Geological Maps were also highly important across sites. In Dunbar (pictured), the proposed site development sits atop the Ballagan Formation; a sedimentary bedrock known to be abundant in fertilising minerals (like iron and gypsum) which can stimulate growth of key plant species, like Salicornia europaea.
Above all, my study helped me gain valuable real-world experience and application of my GIS knowledge, whilst also demonstrating the value of these data sources when scoping and determining appropriate sites for development.