By Lam Quoc Nhut, Seawater Solutions Nha Be district farm manager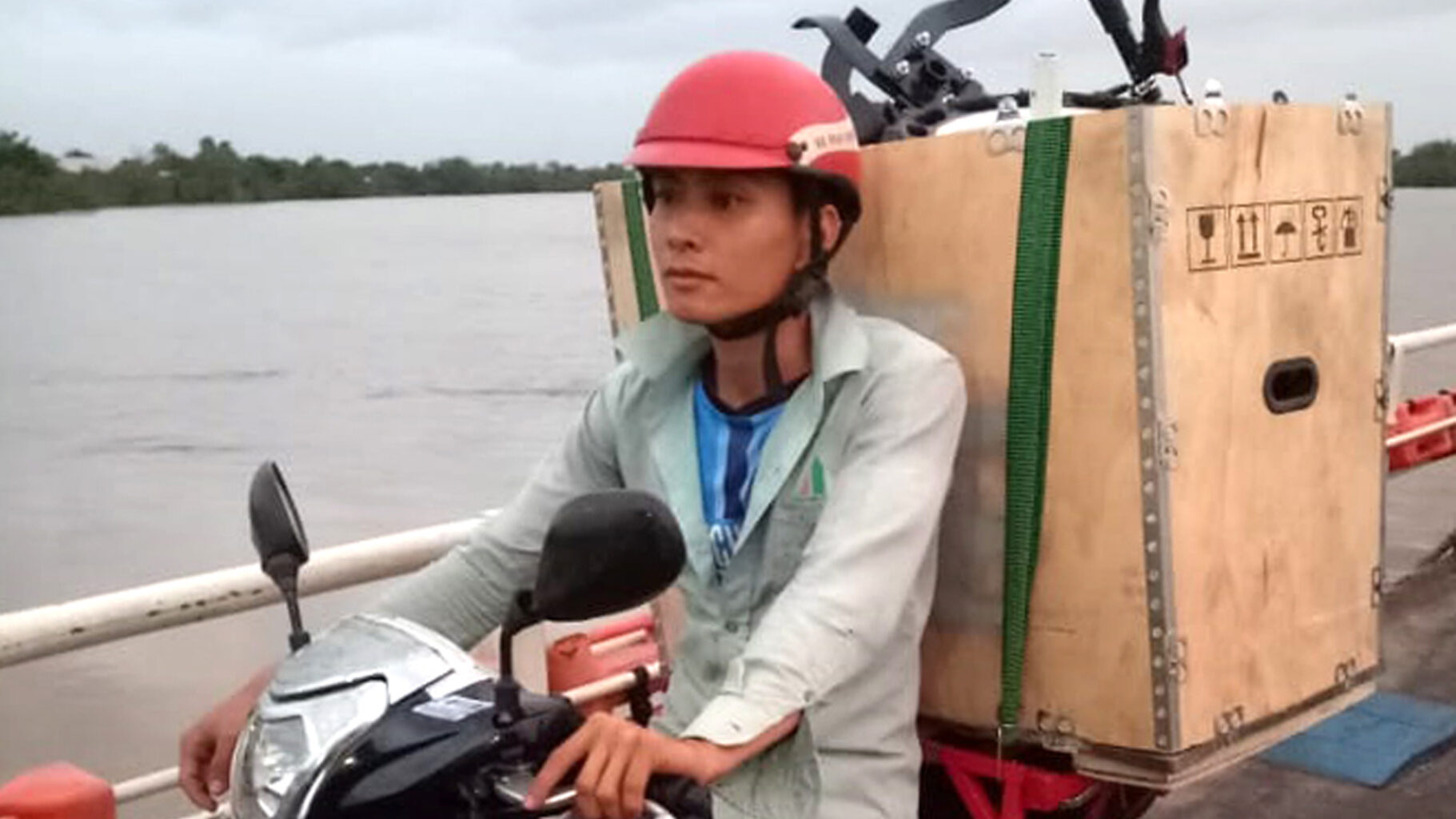 My name is Lam Quoc Nhut, I am 26 years old. I grew up in Ca Mau Province, the southernmost province of Vietnam, and I am now farm manager for Seawater Solutions in Nha Be district, Ho Chi Minh City.
I first came to Ho Chi Minh to study engineering. Since graduating, I've worked in many different fields such as a technician at a woodworking company, at a fertilizer company, then as sales manager at a real estate agency for almost 5 years. During my working period, I developed a passion for agriculture and met many others with that passion as well. Over time I taught myself about soil preparation, plant cultivation, fertilization and also how to develop brands for agriculture products.
While Vietnam is a country with a strong agriculture sector, it has not developed sustainably. The main issue is the high residues from chemicals and pesticides used by farmers which ultimately affects consumers' health. Vietnamese products are not competitive so most of the produce is sold domestically, causing volatile price fluctuations as markets become flooded between seasons. As a result, increasing numbers of farmers are going bankrupt. The Vietnamese agriculture sector is in a state of usually needing to be rescued by consumers.
Climate change is compounding the situation. Saltwater intrusion is becoming more serious day by day, fresh water for irrigation and even daily life is becoming scarcer, and fish farmers must use untreated water discharged from shrimp farms. This leads to unsatisfactory yield from vegetables and aquaculture farms. As the farming life becomes more difficult, people in working age leave their village and move to the big cities such as Ho Chi Minh city or Dong Nai city, shifting the age demographic between rural and urban areas.
It is for these reasons and my own personal ambitions that I decided to stop my work in real estate to go into agriculture.
At my plot, I am testing different types of vegetables, such as short-day length crops, salt tolerant species, drought tolerant species, and am also developing different types of probiotics as fertilizer and for disease or pest protection. Species I'm growing include green beans and lemongrass (some strains that are salt tolerant), but the most unique types of vegetables I'm growing are the halophytes with Seawater Solutions, which suit my vision as they are naturally salt tolerant and can be grown using environmentally friendly techniques. In addition, I look forward to developing many other types of salt tolerant vegetables and raising salt-tolerant fish with commercial potential.
Looking forward from here, I want to continue to develop new probiotic treatments, test them among different farming households, and develop more halophyte species including Salicornia.
In the future, I will start my own company which will distribute the probiotic, organic fertilizer, and salt tolerant vegetables, becoming a partnering farm for Seawater Solutions. I am developing among a small core of customers to work towards producing clean and sustainable agriculture. I also want to develop distribution and processing hubs which stabilize prices and deal with farmers fairly.